CMAT 2021 examination result published by Tribhuvan University.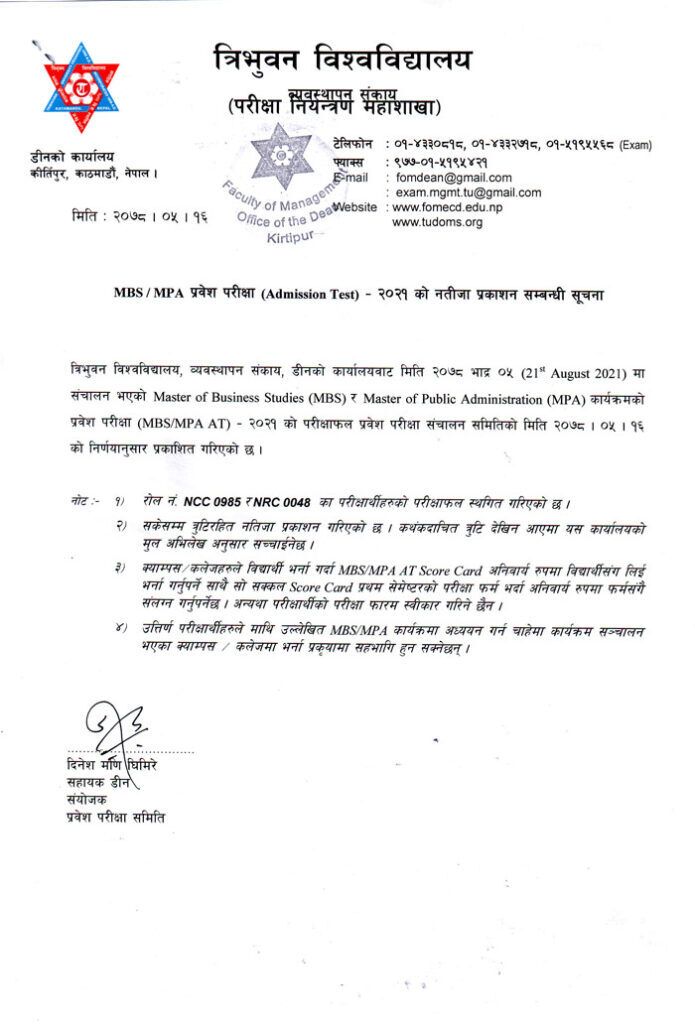 The results of the Admissions Test for Master of Business Studies (MBS) and Master of Public Administration (MPA) 2021 were released by Tribhuvan University's Faculty of Management's Examination Controller Division.
The admission test was held on 21 August 2021.
To check CMAT score, you have to enter following details :
Log on to website [Link Here]

Enter Your Application Roll Number and enter either Email or Phone that you filled in the application.
Click [HERE]to view CMAT 2021 examination result.