The destruction of rock, possibly during 2015 earthquake, may make climbing to the summit from this side more faster and easier.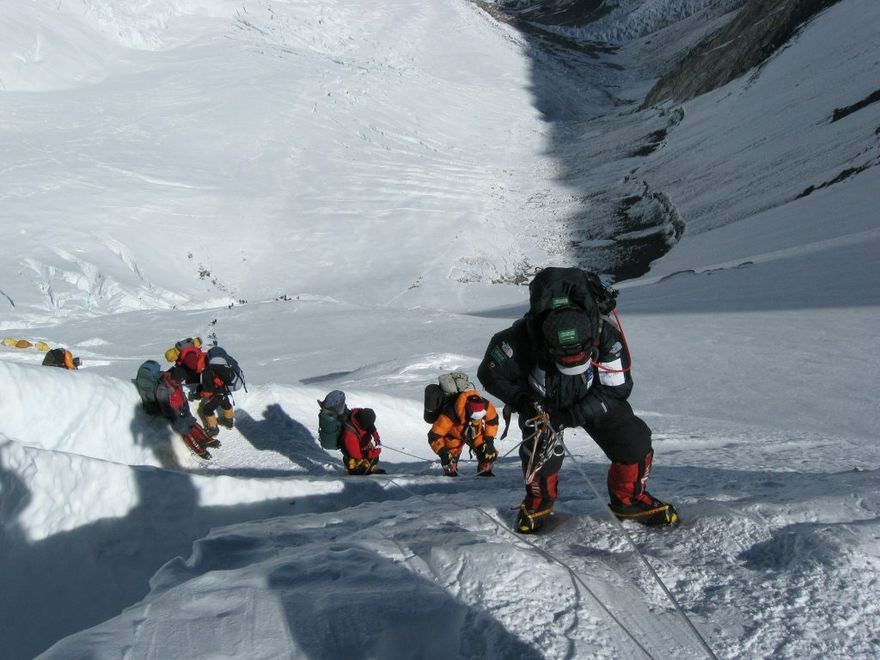 A Nepalese mountaineer Tendi Sherpa who has reached the summit 11 times – 3 from the North side and 8 times from the south crossing the famous Hillary step confirmed that three huge rocks have now disappeared. He further stressed the point that the disappearance of this rock has made crossing this part of the mountain peak safer and faster than when there used to be a rocky outcrop. There's still confusion among the researchers and mountaineers whether or not the rock has actually disappeared but as per Tendi and his expedition experience says that the rock has disappeared with certainty. Tendi Sherpa during his expedition of Mt. Everest
When asked if this is good or bad for anyone trying to reach the summit from south. Tendi Sherpa had the following to say:
It became much safer now to cross this section as every time when we cross this section people used to get stuck and create a huge traffic jam. This is one of the most dangerous places to be in the traffic jam because every second and minute count here for climbers. Now with this new face of Hilary step, it's easier as it's almost all snow steps and no risk of traffic jam like before. So it's a good news for climbers.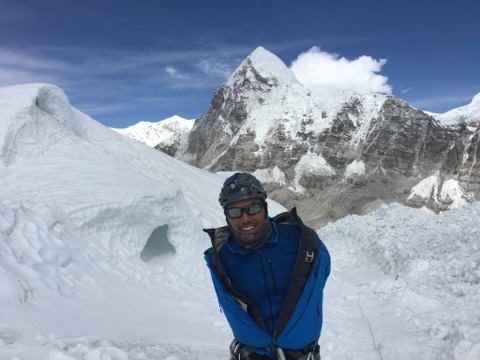 Named after Sir Edmund Hillary who, along with the sherpa Tenzing Norgay were the first person to successfully climb the mountain in the year 1953 – Hillary step is believed to detach during the devastating earthquake of 2015.
Hillary step was 12 meter-high near-vertical climb on the southeast region of the Mt. Everest. The step's destruction though circulating among the mountaineers since last year wasn't still confirmed due to the snowy condition in the region. However, since more photographic evidence from the ones summiting the Mt. Everest confirms that the topography has significantly changed compared to photographs taken of the same part some years ago.
The loss of Hillary step is considered to be the disappearance of mountaineering history as even non-mountaineers know this name and its associated with Hillary step. This step was considered as the final hurdle to reach the top of the Mt. Everest. Located at just about 50 meters below the top at 8,790 meters, Hillary step was a big challenge for anyone trying to reach the summit at 8,848 meters.