MUMBAI: Tollywood superstar miraculously escaped a road accident and nearly escaped death. Prakash Raj, famous for his negative role in "Wanted" and "Singham", escaped a fatal accident and merely survived which could have turned out to be a tragic accident and a sad day for Bollywood and Tollywood industry, which we're all glad that didn't happen.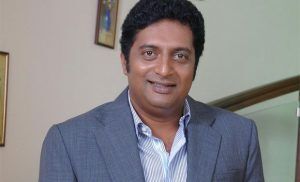 On Tuesday , August 13 2014 at Hyderabad, Prakash Raj halted at a signal and was rammed by a bus from behind. This might be something that the actor might have regretted later on and might have thanked the god for not letting any further damage to occur. He expressed his views and opinions regarding this terrifying moment which he might never forget.
The actor took to Twitter to share his shocking experience and let fans know that he is doing well. He tweeted, "Had a miraculous escape as a bus rammed into us from behind at a tragic signal. Cars jammed. Family thrown out of an auto. Chaos but…."
He further tweeted, "It was terrifying to see the youngsters.. instead of saving People who were lying thrown around… They were busy taking pictures.. Shame.."
"More than the shock of a possible death …I'm shaken by this inhuman attitude of people. What's happened to us.. Where are we heading…???"
The actor finally concluded tweeting, "To one n all pouring concern n love to me. Was shaken for some time. I'm fine now. Thank you for your love. Smile be happy let me relax now".