If you have clicked this news, then you are already aware about the tragic death of Robin Williams, one of the most talented and entertaining stars to ever grace our TV screens. As a big fan myself, I was traumatized to hear about his sad death, and many superstars have went on to Twitter and expressed their deep sorrow about the superstar's untimely death. Despite his death, his legacy lives on. The Oscar winning performer have done a lot of amazing films and stand up shows which have made us laugh and was worth every bucks. Before his death, he had signed four films which was yet to be released. Now many people would assume that the directors are facing problems because of the star's uncertain death but the truth is that there's nothing to worry about.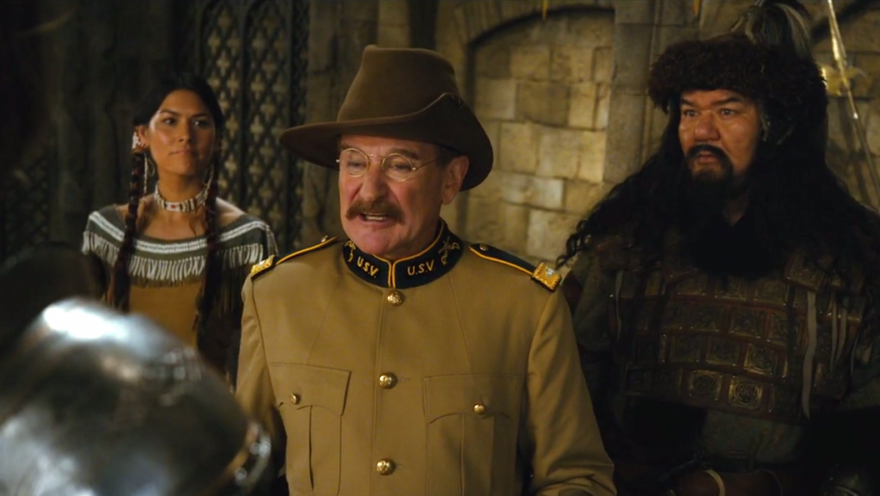 Its been reported that the star had already finished all of the films which was yet to be released. Though there have been many cases of actors working in some projects or films and suddenly facing an untimely death and the project had to be halted because of that. But Robin had already worked and finished the projects he had signed, and during his last time nearing the untimely death which he was unaware of, he didn't do any films then.
Williams does, however, have a small handful of completed films that are scheduled or awaiting release. The most significant of these is Night at the Museum: Secret of the Tomb, which Fox will release on Dec. 19. Williams' comic portrayal of President Theodore Roosevelt is a big enough asset in the series — now on its third installment — that he would have participated in its promotion, including the late-night talk show circuit where Williams always shined.
Another holiday film in the pipeline, Merry Friggin' Christmas, wrapped earlier this year. Williams plays the father of Joel McHale's character in the road-trip comedy whose limited U.S. theatrical distribution plans are not yet clear; it will be released overseas and on home video in November. Produced by Captain America: The Winter Soldier directors Joe and Anthony Russo, Merry Friggin' Christmas is just the kind of small-scale, modest-paycheck film that Williams would fill his schedule with in between bigger projects.
What's more, Williams never slowed down with voice work: The Aladdin and Happy Feet star's final release will likely be Absolutely Anything, the live-action film starring Simon Pegg and Kate Beckinsale in which Williams voices a talking dog. The film is expected to come out sometime next year.
From all this, we can say that Robin Williams was quite a busy and hard-working guy. He finished all of his projects and they are now yet to be released. Despite he might have finished his works, he was also planned to star in some movies. Rumors have it that some directors were planning to sign the star in their project, but its too late for that. Even though he might have completed his works and paid his dues, his absence will be felt during their promotion. He was quite a lively guy to be around and it was sure he might have cracked some jokes and had lightened the environment with his sense of humor, if he were there to promote. He is a talented guy who will be dearly missed by The Hollywood industry and his contributions to the industry will never be forgotten.