The examination schedule for regular and partial students of the One Year Bachelor of Education (B.Ed) for the 2077 batch has been issued by the Tribhuvan University (TU) Office of the Controller of Examinations in Balkhu.
The examination is going to be held from Poush 21, 2078.
Examination Time: 12 PM to 3 PM
The full notice is as below: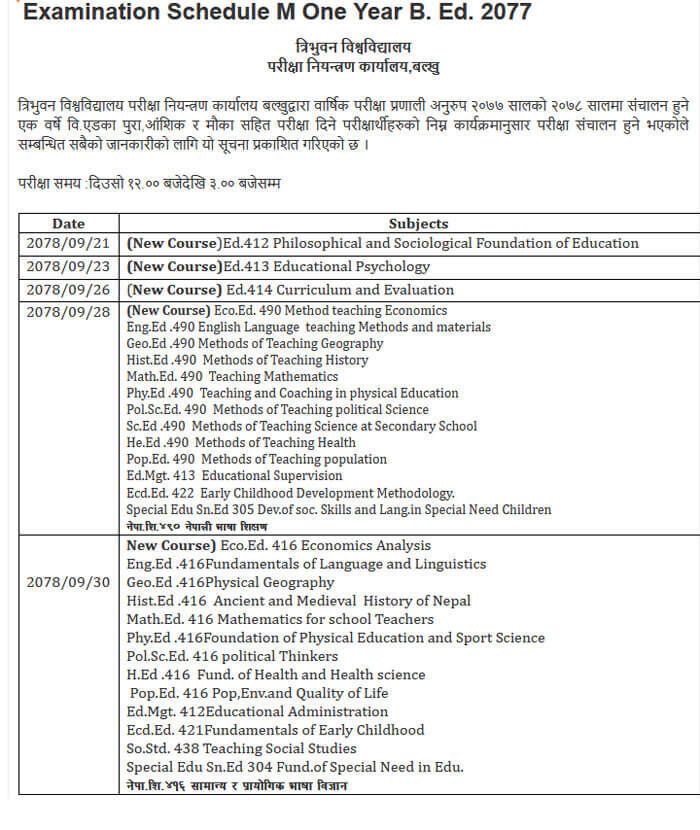 *SPECIAL NOTICE *
Students who have not submitted their exam application forms according to the earlier published notice can do so from Mangsir 27, 2078 by paying a double price at their respective campuses.